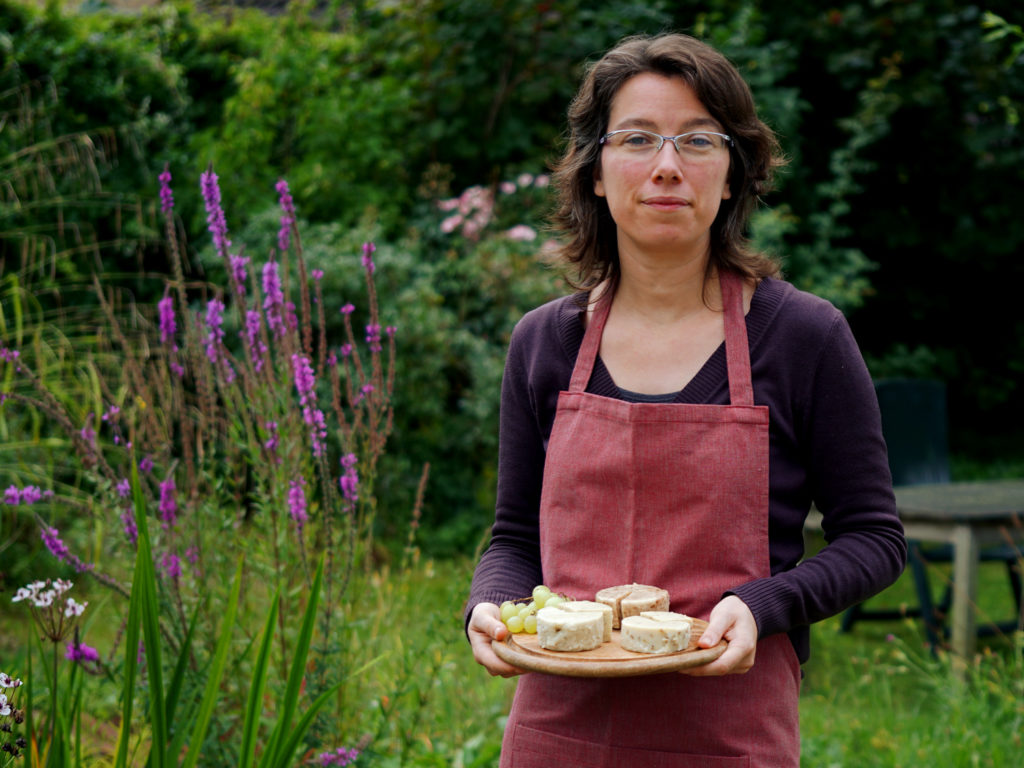 Welcome to the Vegan Test Kitchen! My name is Martine van Haperen. After over 8 years of recipes, workshops and nutrition advice in Dutch, I am translating the most popular of my 400 recipes to English. New posts will appear regularly.
As a Dutchie I'm all about vegan cheese. I like to develop recipes and share my knowledge in workshops. My recipe for rice cheese went viral and inspired many variations across the globe.
I started working life as a PhD in archaeology. Gradually my love for plant-based food took over and now I work as a recipe developer, nutritionist, food writer and consultant for food industry and food service. All my life I have been passionate about food. Since my husband David and I have become vegan, I have increasingly learned more about its sustainability and health impact.
I closely follow the developments in plant-based nutrition and like to experiment with exciting flavors, nutritious proteins, and homemade vegan cheese and egg alternatives. I translate this knowledge into innovative foods, tasty recipes and practical nutrition advice.
Vegetus means healthy, lively, powerful in Latin. It is apparently also the word from which 'vegetarian' is derived. This fits well with my vision on nutrition, tasty plant-based food that gives you the strength to enjoy life every day.