Can your company benefit from my expertise as recipe developer, nutritionist, food writer, or consultant for food industry and food service? I have worked with numerous businesses and non-profit organizations to successfully create plant-based products and communicate with vegan, vegetarian and flexitarian consumers.
Consulting
The transition from animal to plant ingredients is an important pillar in making business operations more sustainable and expanding your customer base. I advise food manufacturers, restaurants and caterers who want to make their product range more plant-based. Can I also support your company with expert advice and interactive online workshops?
Request additional information via the contact form.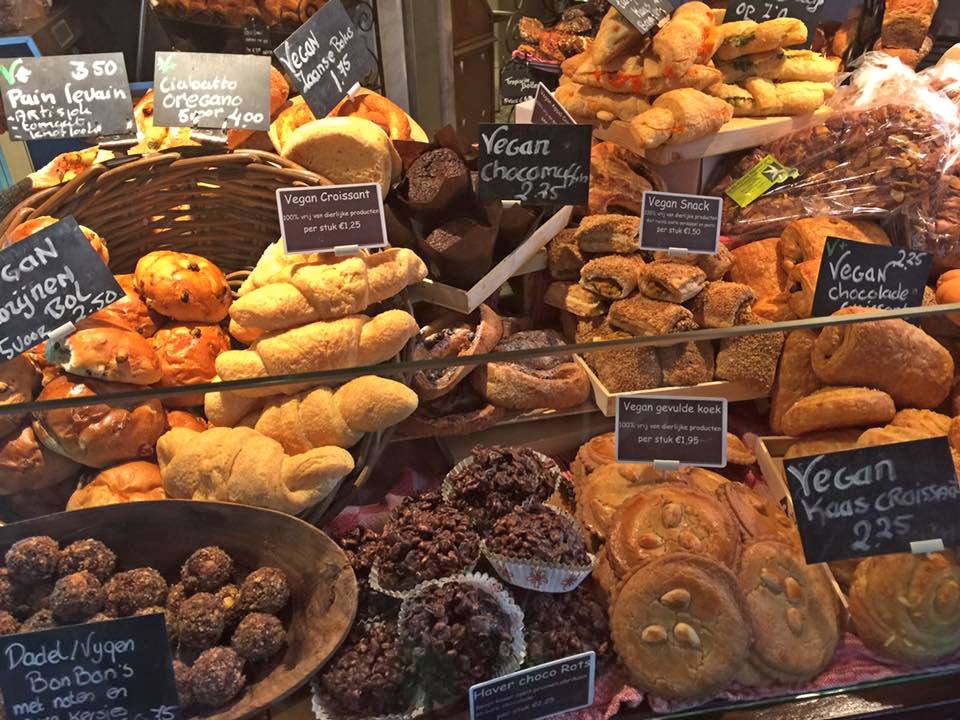 Product development
I have worked on several projects veganizing commercial bakery recipes. There is a wide range of products that can be used to replace eggs and dairy in baking applications. I can advise you on the use of industrial egg- and dairy-replacers or help you develop a custom solution that takes into account your brand identity and preferences for clean label, whole food, organic or fair trade ingredients. In many cases it is possible to make a plant-based recipe that tastes nearly identical to the original, or we can create a new plant-based version that tastes slightly different, but is just as delicious.
Food writer
Writing is my jam! Whether it's a column, cookbook or article on nutrition, I always make sure to write catchy, well-founded and inspiring content. I would love to collaborate on your publication in English or Dutch.
Request a quote via the contact form.