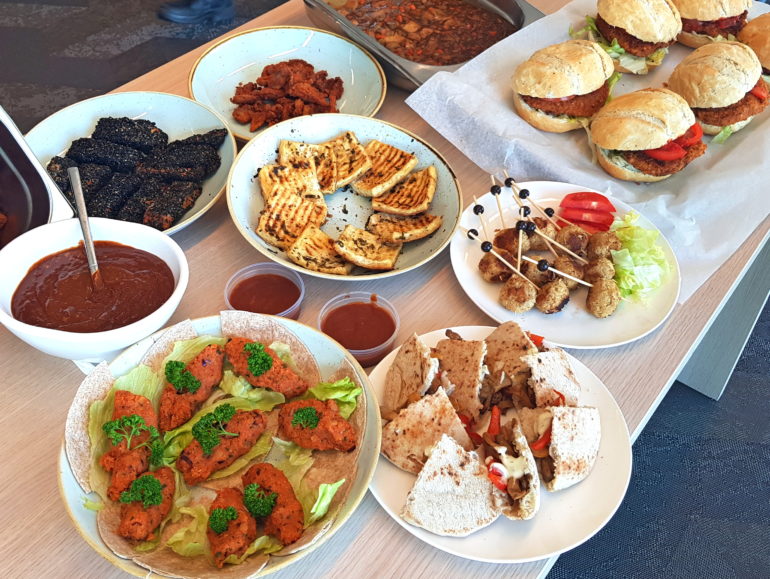 More and more restaurants and catering businesses are choosing to put plant-based options on their menu. This trend continues during the corona crisis, as food service companies are looking for ways to distinguish themselves and attract more customers. Earlier this year, in collaboration with ProVeg, I created two training sessions for the kitchen teams of facility service provider ISS, who cater for Accenture strategy & consulting in Amsterdam. ISS uses this relatively quiet period when many people are working from home, to gain new inspiration and to work on long-term goals such as sustainability. The photos in this article were taken during these workshops.
Why plant-based?
Why is there so much attention for plant-based food in the hospitality industry these days? More and more people are eating less meat. Over 20% of European consumers are now flexitarian and want to explore new delicious plant-based flavors. Not only at home in their own kitchen, but also when eating out. In addition, meat and dairy substitutes are becoming more diverse and tastier, which is important to convince customers who would not be so quick to choose a vegetable-based dish. The chart below from Google Trends shows that since 2015, people worldwide are doing more searches for the keyword 'vegan' than for other popular terms such as 'vegetarian', 'gluten-free' or 'paleo'.

The underlying reasons why plant-based products are becoming so popular are sustainability, health and animal welfare. Research shows that replacing animal food with plant-based option has the greatest environmental impact. More than, for example, organic and local food or plastic-free packaging. Red and processed meat in particular are also associated with an increased risk of certain cancers, while plant-based products such as vegetables, fruit, legumes and whole grains actually lower these risks. Consumers are also increasingly aware of the abuses in the animal industry and are looking for alternatives. Combined with the growing range of attractive plant-based options, these factors ensure that more and more people regularly opt for a vegan meal.
"ISS is taking major steps in the field of sustainable catering and, together with Accenture, is fulfilling the ambition to transition to a larger plant-based offering." Cara Coffyn - Accenture Workplace Innovation/Sustainability lead
Responding to the demand for vegan
Does your restaurant already have a vegan burger on the menu, or are you just exploring this growth market? The vegan trend is developing rapidly and new popular products and dishes are coming out all the time. Here are a few tips to get you started.
Check your menu to see which dishes are already (almost) plant-based. Vegan dishes contain no meat, but also no animal milk, cream, butter, cheese, egg and honey. Many food-industry wholesalers now have a wide range of plant-based products for the hospitality industry, such as meat substitutes without dairy and eggs, agave syrup (an alternative to honey), vegan mayonnaise, cream and even cheese! With these products you can easily transform a vegetarian burger, soup or salad into a vegan version. Your regular customers won't even notice the difference, while your business becomes a lot more attractive for plant-based and flexitarian guests.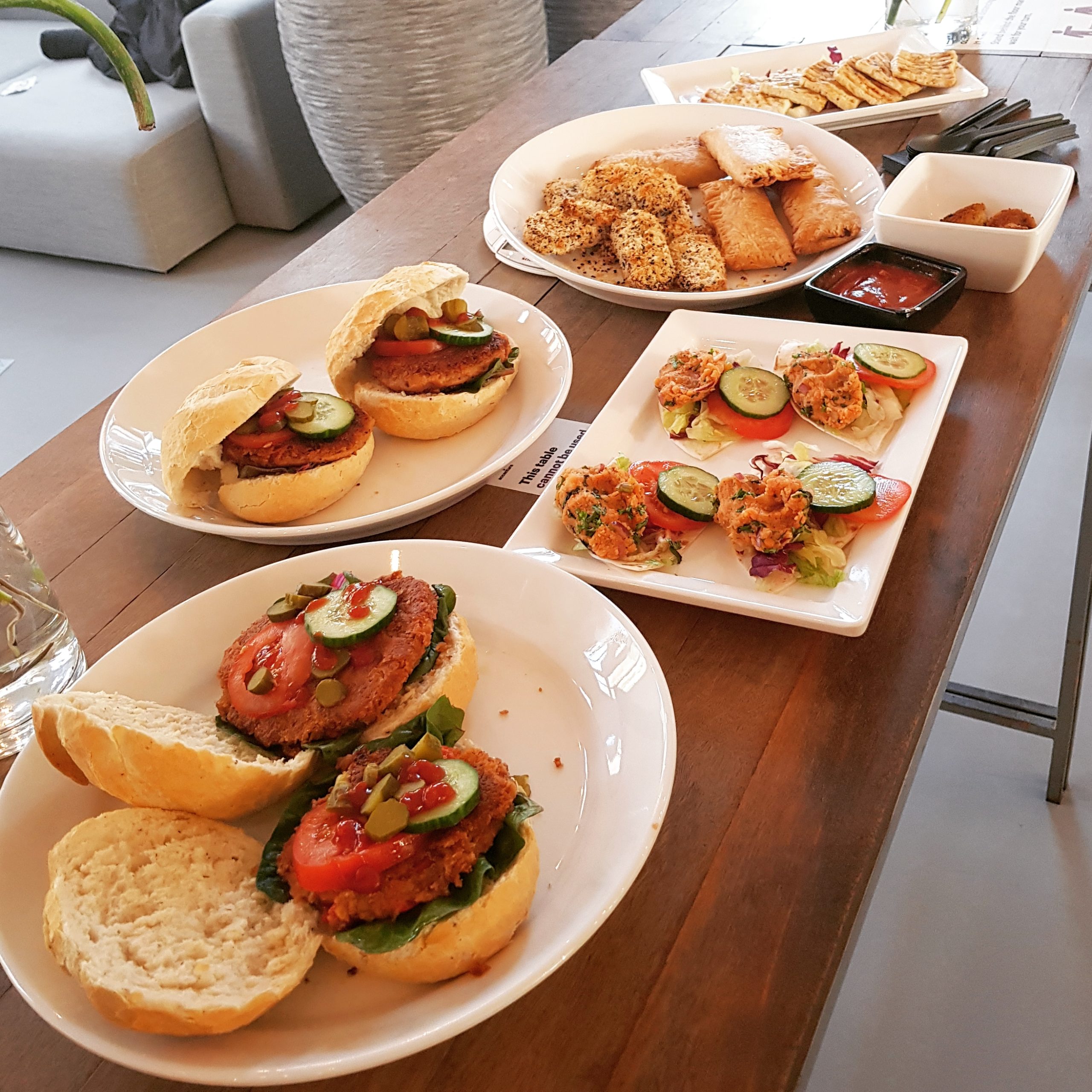 If you want to take it further, put real vegan eye-catchers on the menu. By now, everyone has had the stuffed portobello, the beet burger and the hummus sandwich with avocado. If you want to distinguish yourself, get creative! Think for example of vegan fish & chips, a pulled mushroom sandwich, Jackfruit pot pies, poké bowls with edamame and roasted tofu, coconut curry with vegan chicken or chickpeas, bánh mì with sticky tofu, vegan buffalo wings, Indonesian gado gado with tempeh satay and grilled sandwiches with vegan cheese or a surprising housemade filling.
Don't forget the desserts! I have often had to be satisfied with fruit salad after a delicious vegan starter and main course. With the current range in wholesalers, this is no longer necessary. Sorbet is always an option, but vegan ice cream and pastries are now also easily available in many places. If the chef likes to bake, then serving housemade vegan brownies, apple pie, cake or muffins is of course even better.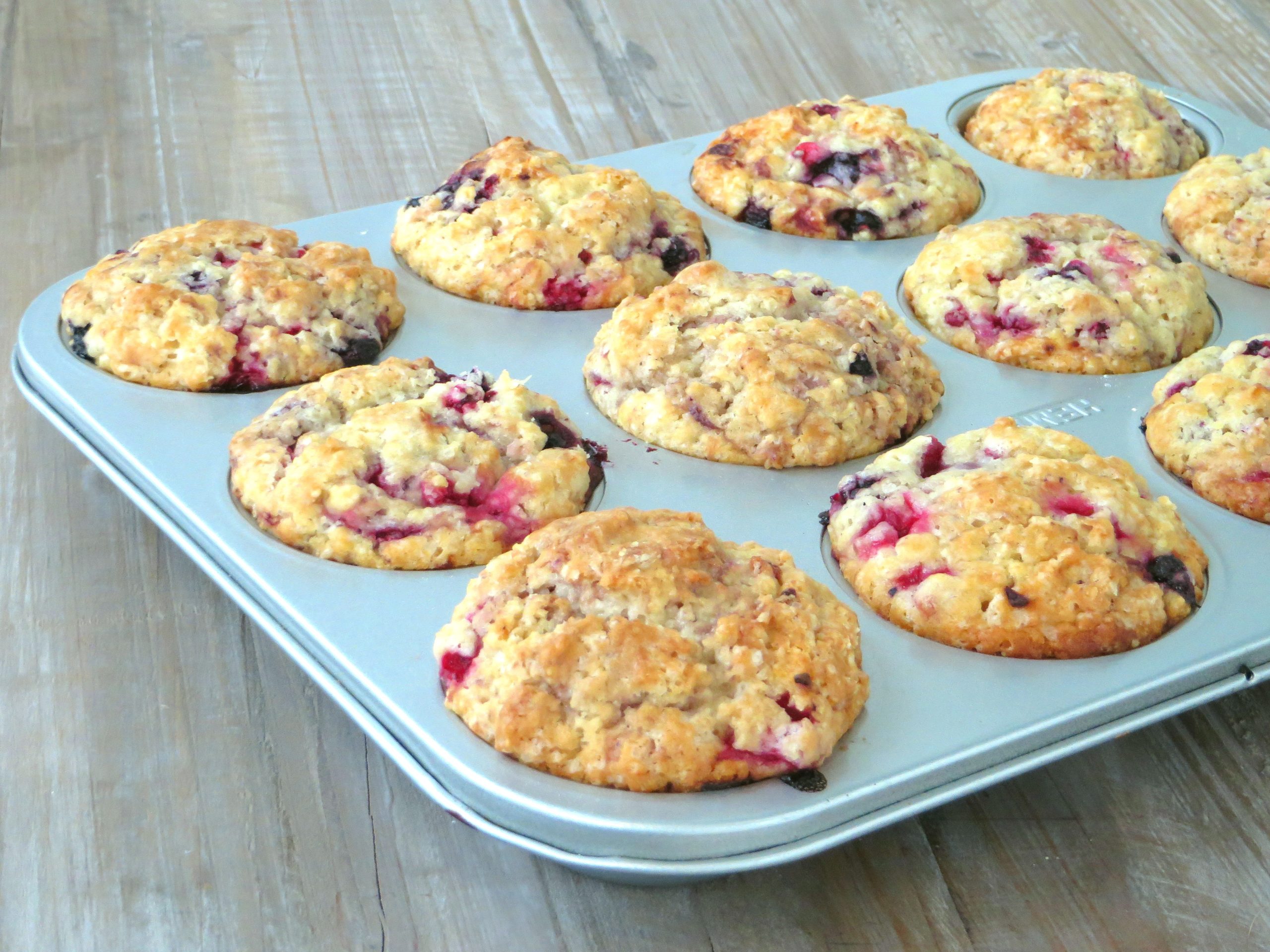 The 'Vegan Effect'
Vegetarians and vegans are still in the minority, but in a group they often determine the choice of where the company goes to eat. Even if there is only one vegan in the family or circle of friends, when they eat out together, they will usually pick a restaurant with good vegan options. This is sometimes called the 'Vegan Effect' and applies not only to restaurants, but also to caterers, bakeries and even supermarkets. Plant-based eaters influence where there family, friends and even colleagues eat and shop.
In addition, vegan dishes are also suitable for people who are lactose intolerant or have allergies to chicken egg and cow's milk; and for people who, for example, want to eat halal or kosher. Plant-based options are therefore an easy way for a restaurant to appeal to different types of guests, who in turn will bring their friends and family.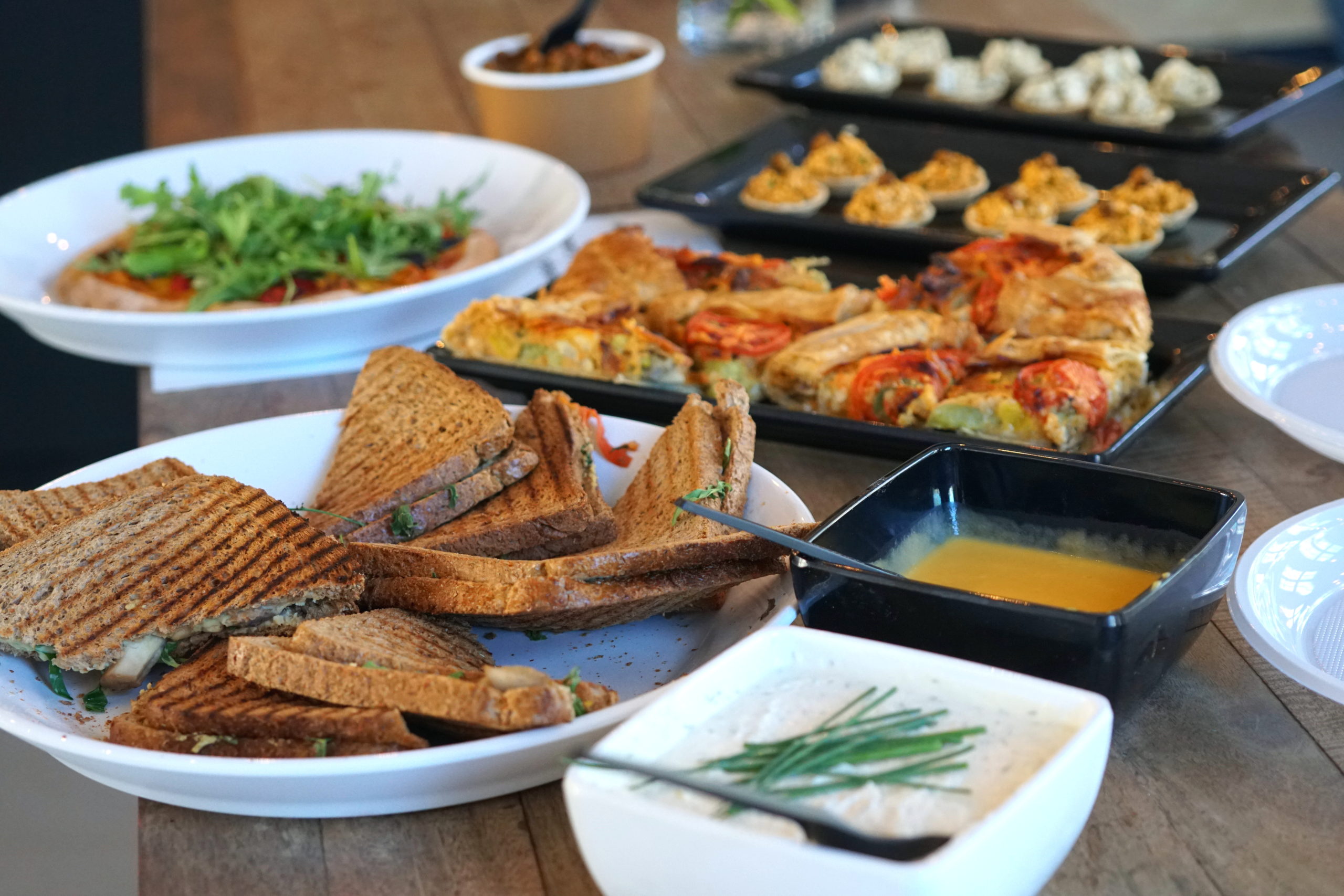 An attractive menu
A 'Vegan lasagna' will be ordered much less than a 'Lasagna with grilled vegetables (v)', even though it is exactly the same dish. Guests are more likely to opt for dishes with an appealing name that draws attention to aspects such as flavor (spicy, sweet and sour), texture (creamy, crunchy), preparation technique (grilled, stir fried) and origin (Thai, Mexican). You can subtly indicate that a dish is vegetarian or vegan with a symbol or letter v after the name.
Put vegan dishes on the menu in between the other dishes and certainly don't make a separate 'vegetarian' section or worse, a separate menu. Research shows that vegetarian options set apart in this way, are ordered more than 50% less than when they are simply placed between the other dishes. This is probably because most people feel that the vegetarian section is 'not for them'.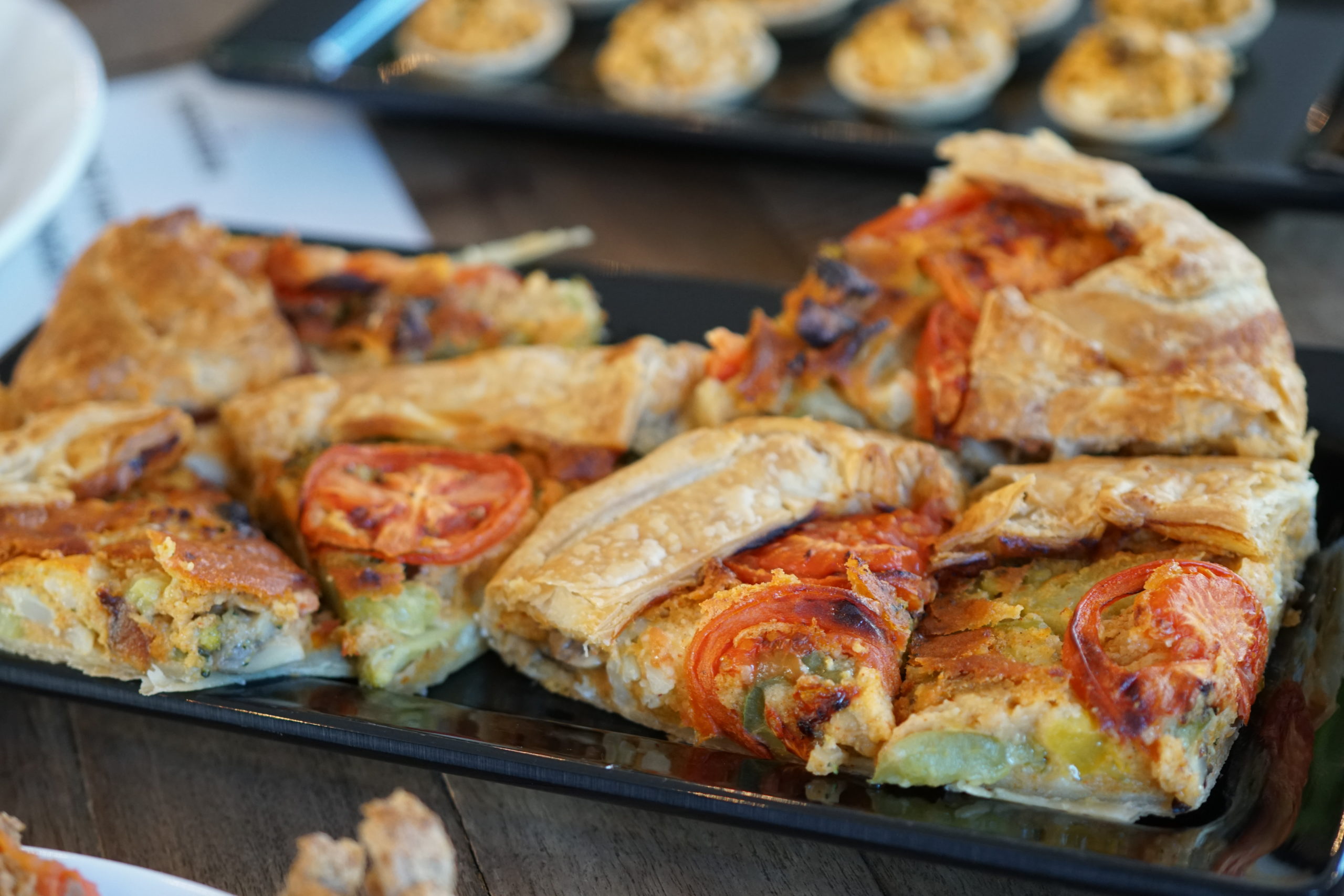 Get started!
You are now in a good place to het started catering for vegan, vegetarian and flexitarian customers in your business. If you want to take this seriously, I'll be happy to support you with a custom advice or training for the kitchen staff. Please contact me to discuss the options.