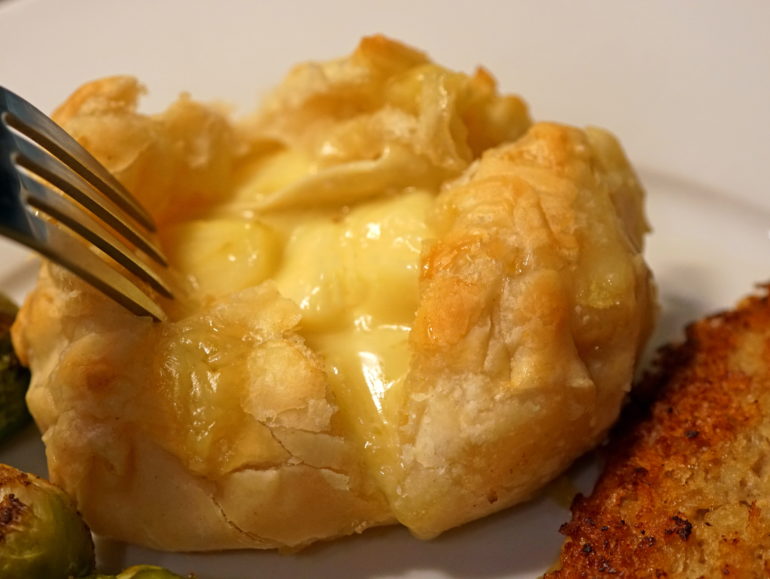 Pre-vegan, baked Camembert or Brie was one of my absolute favorite dishes. I hadn't eaten this in a long time, but since vegan Camemberts have been popping up in local stores, I wanted to give it a go. This vegan version can definitely compete with Camembert from cow's milk!
In this recipe you make small puff pastry packages stuffed with Camembert and apple. The spicy flavor of mold cheese works very well with sweet fruit, such as apple or apricot. I like to serve them with garlicky roasted Brussels sprouts or cauliflower. You can bake the veg on the same tray as the Camembert. If you want to add a meat alternative, vegan schnitzel is a good choice, or sauté some mixed mushrooms.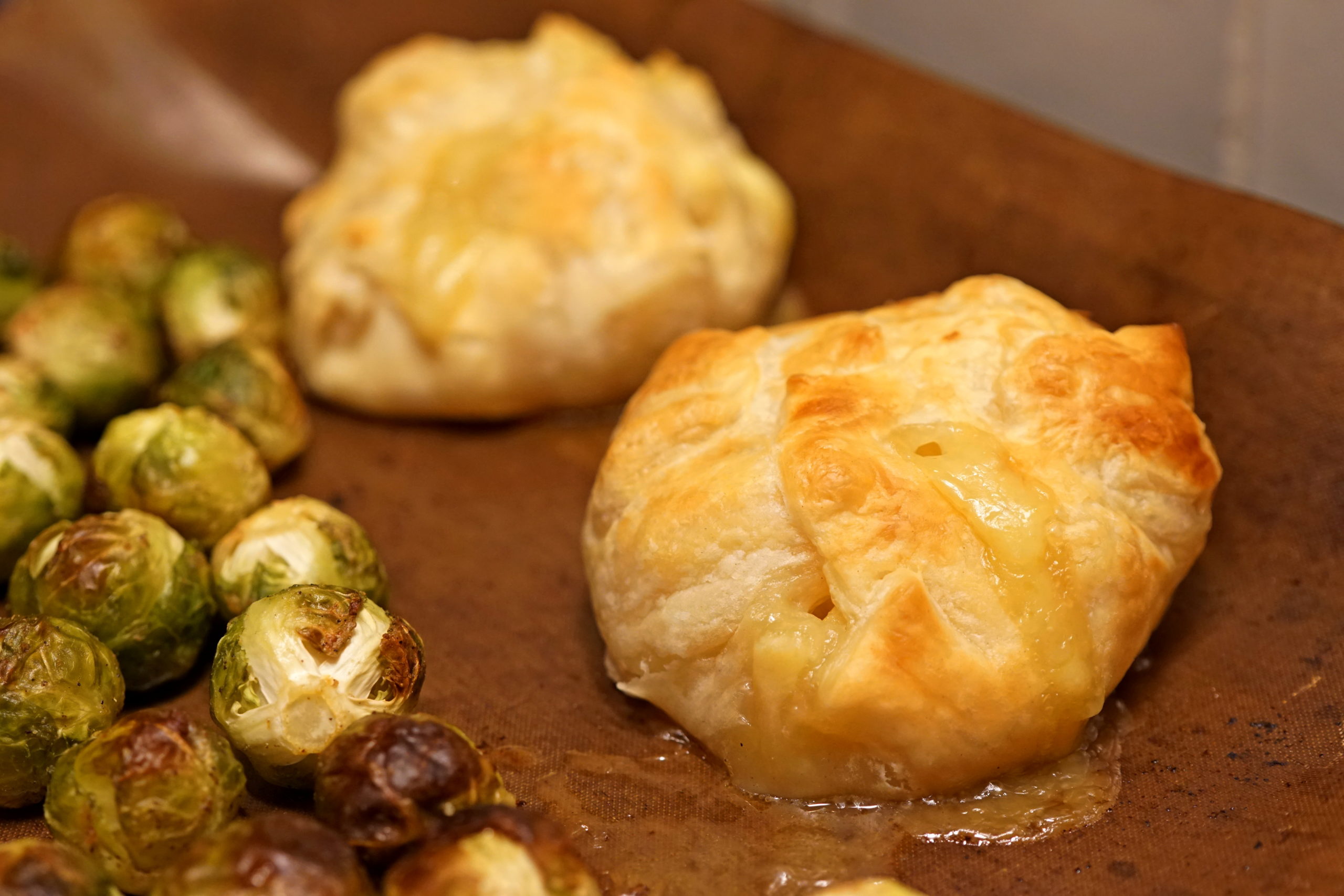 You can use store-bought vegan cheese (the Nurishh Camembert works very well), or my homemade Brie/Camembert. If you want to make the cheese yourself, start way ahead of time, since it has to ripen for at least 3-4 weeks! Whatever you do, it's important to use a cheese that melts well, which is not always the case with nut-based vegan Camemberts.
With one 140 gram cheese you can make 2-4 servings. With 2 servings you will have a generous amount of cheese. With 4 servings, it is more like an appetizer.
Ingredients
2-4 squares vegan puff pastry (12 cm/5 inch)
1/2 sweet apple, peeled and diced (or a few tablespoons of apricot jam)
140 g vegan Camembert
1-2 tablespoons of soy milk or soy cream
Preparation
Preheat the oven to 220 degrees and line a baking tray with baking paper. Thaw as many slices of puff pastry as the number of servings you want to make. Cut the cheese into the same number of portions.
Place a piece of cheese and some cubes of apple on each slice of puff pastry. Make a parcel by folding the corners of the puff pastry over the cheese and apple and carefully pinching the seams. Brush the packages with soy milk to help with gloss and browning.
Bake the parcels in the center of the oven for about 20 minutes, until the puff pastry is a nice golden brown. Maybe some melted cheese will run out. Serve with roasted vegetables, for example.
A Dutch version of this recipe can be found here