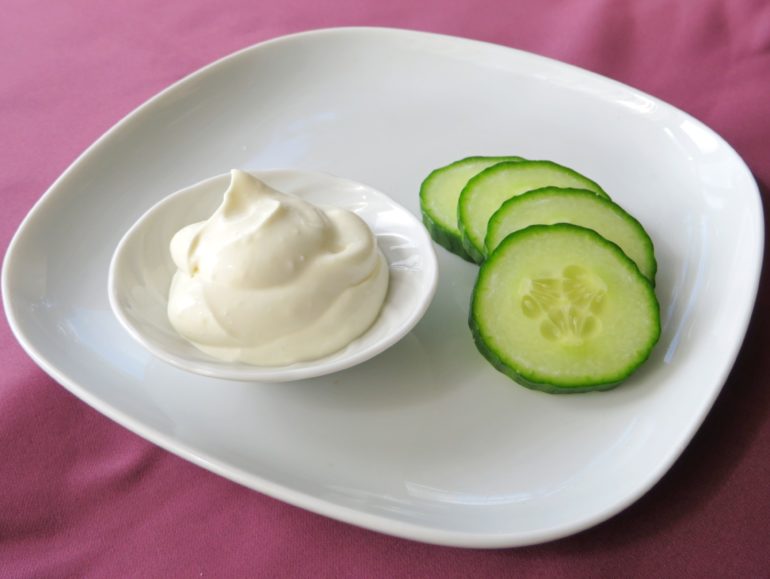 Depending on where you live, vegan mayonnaise is getting easier to find in stores, but if you ever run out it's also super easy to make your own from soy milk and oil with a few flavorings! It's the perfect base for salad dressings, to spread on sandwiched stuff and for my European friend - dipping your fries in!
This recipe takes only about five minutes to make and you probably have most of the ingredients on hand. Don't worry if you don't have soy lecithin or xanthan gum, because the recipe will work just fine without them. They just help keep the mayo emulsified for a longer shelf life.
Ingredients
1/2 cup unsweetened soy milk (does not work with other plant milks)
1 tablespoon white vinegar
1 teaspoon mild mustard
1 teaspoon salt
1 teaspoon soy lecithin or a small pinch of xanthan gum (optional)
agave syrup to taste
1/2 to 1 cup canola, sunflower or other neutral tasting oil (more oil makes for a firmer mayo)
Instructions
Add all the ingredients to a high mixing jar and blend with an immersion blender until it forms a nice thick mayo. You can also make this in a regular blender, but drizzle in the oil in a slow stream while you blend. It will keep for about two weeks in the fridge, longer if you use lecithin or xanthan gum.